COSMETICS CONTRACT MANUFACTURING
We have been involved in the production of beauty care products for over 35 years. Our founder leads a team of people that are committed to providing innovative, natural, organic formulations of quality cosmetics and skin care products. We have the resources necessary to handle your Cosmetics contract manufacturing needs from formulation to full-scale production using the most stringent testing, manufacturing and quality control protocols. Our FDA- registered manufacturing facility has a variety of packaging options including bottles, tubes of all sizes, jars, sachets and packets.
We are acutely aware of the growth of the Body Care category over the years, as it now represents care from head to toe including cleansers, creams, exfoliants, gels, lotions, moisturizers, ointments and washes. We've manufactured a large variety of body lotions, body wash, body oils, creams, and many other body care products for our brand partners. Since our background started with formulations, our chemists are constantly searching for and testing new and exciting active ingredients to include in our formulations. All our body care products are manufactured in Colorado at our FDA registered facility, and all our formulas are certified ToxicFree®.
At Chaé Manufacturing we have years of experience in cosmetics manufacturing, and we offer our clients full-service contract manufacturing of essential oils for skin care, hair care, and aromatherapy. Our essential oils are organic, made entirely from plants, and certified ToxicFree®. The soothing effects of our essential oils are enhanced by the natural fragrances derived from the highest quality ingredients used in our formulations. We manufacture essential oils at scale for our partners in Colorado at our cGMP certified facility, following strict ISO quality standards.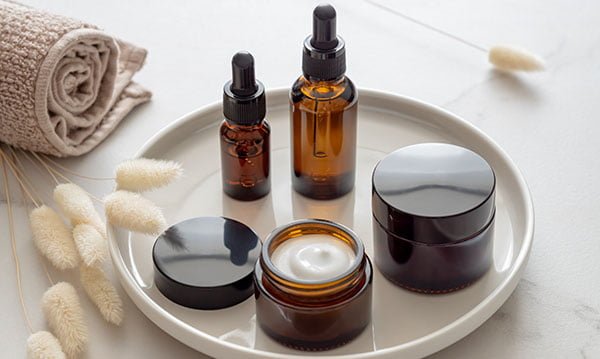 EYE CREAMS, LOTIONS AND SERUMS
We are a contract manufacturer with extensive experience in the formulation and production of Eye Creams, Lotions and Serums. Our formulas are certified ToxicFree® and don't contain Parabens, Phthalates, of any other harmful ingredients or fragrances typically found in other commercial eye creams. We use only the highest quality active ingredients in our formulas, to ensure not only the best results for the end-user, but also high-value return customers for our manufacturing partners. Our cGMP certified manufacturing plant is located in Colorado, leveraging the purity of Rocky Mountain Water.
We have decades of experience in the Hair Care products market, having manufactured a large assortment of shampoos, conditioners, styling gels, deep treatment masks, hair oils and hair serums for our partners. We have worked with high-end brands aimed at the professional segment, as well as mass market products for big box retailers. We can offer a large variety of packaging options including HDPE, PET, Glass and eco-friendly PCR plastics. All our hair-care products are certified ToxicFree® and manufactured at our Colorado plant under the strictest cGMP protocols and ISO quality standards.
We have extensive experience with the contract manufacturing of a large variety of skincare formulas including lotions, creams, and serums. Our skincare products are formulated to your specifications using only the highest quality clinically-proven active ingredients. Our skin care capabilities include cleansers, exfoliators, face washes, masks, moisturizers, neck creams, night creams, serums, sunscreens, and toners, among others. We manufacture skin care products at scale for major retailers and celebrity clients at our cGMP certified Colorado plant, under strict ISO quality standards. Our skin care formulas do not contain any harmful chemicals or ingredients, and are certified ToxicFree®.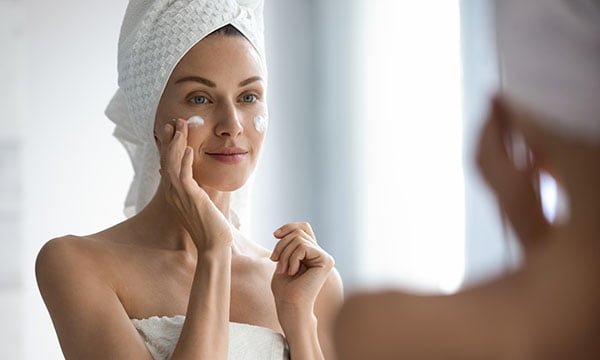 COLORADO
Rocky Mountain Pure Water
The best products start with a pure foundation, and at Chaé Manufacturing, that foundation is none other than our local Rocky Mountain pure water. Our water purification system uses Reverse Osmosis/Electrodeionization (RODI) purification technology to produce water with 3 ppm contaminates, free of heavy metals and pharmaceuticals found in city water supplies.